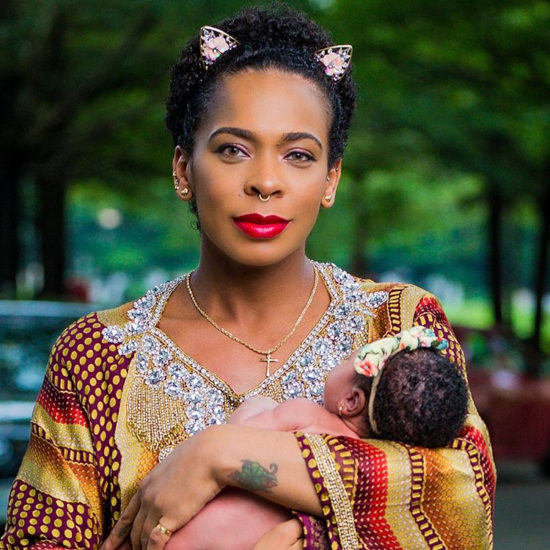 Tboss finally shares a pic of her new baby and also we now know the gender, it's a baby girl!
The BBNaija reality tv star finally posts a first photo with her baby on instagram and adorable comments have began rolling in.
Fans were curious to have their first view of the new baby and they got their wish today when the singer posted a close-up photo of herself cradling the toddler.
"Flesh of my Flesh.
Blood of my Blood.
I will Forever hold your heart even more tenderly than I would hold mine.
I Love you -Always & Forever & a Day more���" She wrote, as she shared new photo